Coupons


If you have Discount Coupon: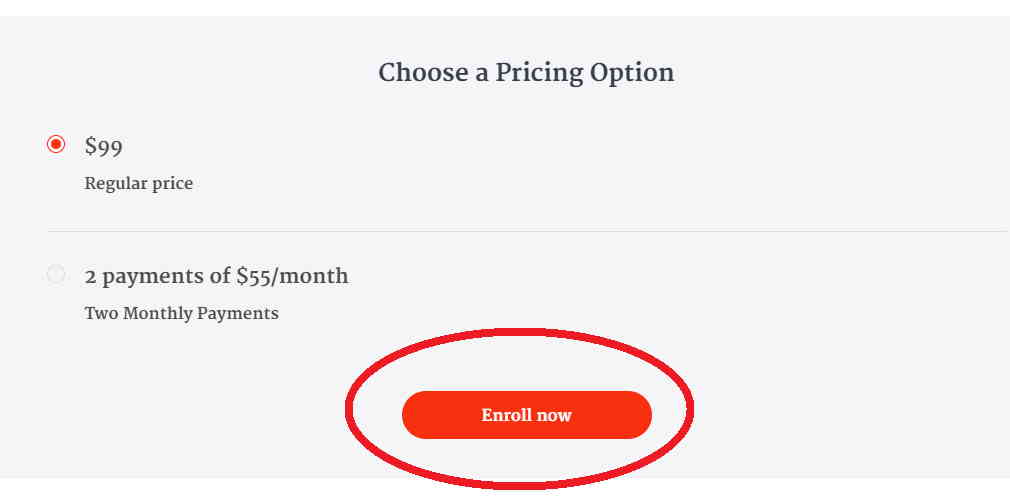 Choose a Pricing option on the Course page


Click on the button Enroll now.
You will see the
Add Coupon box
under the name of the class.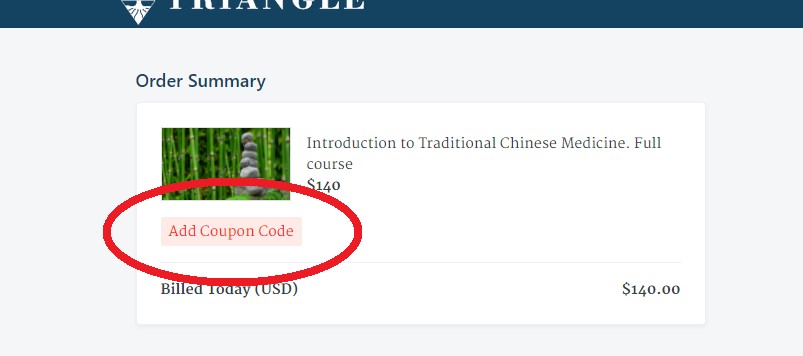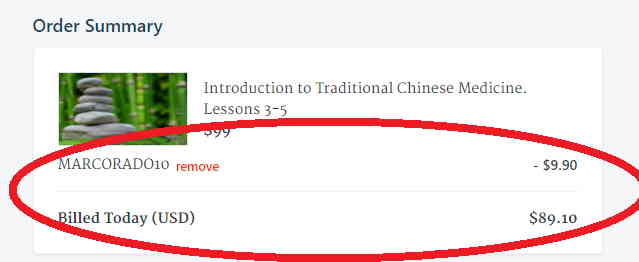 Click on the box and
enter the Coupon code there.
The price will automatically change.
Payment Methods

We accept credit, debit or virtual cards: Visa, MasterCard,
American Express and Discover.
1
We also accept 
ApplePay, GooglePay or PayPal
.
1
---
Are my payment details safe?
For card payments we use Stripe,
a secure 128-bit SSL encrypted payment system to protect your information in one-time or multiple payments.


When you pay by card, Stripe stores your information.
We do not store your payment information on the site, so your payment information is securely protected.


You can also use PayPal or ApplePay, depending on your preference.


---


Edit or Delete Student Credit Card Information
This article goes over how you can edit your billing information.
To navigate to your profile,
 Log in
 to the School you're enrolled in. Then, click your icon located in the top-right corner of any page.
From there, you can select which page of your profile settings you would like to go to (
Edit Profile
, 
Manage Subscriptions
, 
Add/Change Credit Card
 or 
Contact
).
The 
Add/Change Credit Card
 page allows you to see which card is currently associated with your school account.
To remove a card, click the 
Remove Card
 button.
To add a new card (if there is no associated card) or update an existing card, enter in your credit/debit card information and then click 
Update Credit Card
.
Cancel or manage subscriptions


The 
Manage Subscriptions
 page will list the number of active subscriptions you have in that school (e.g. pricing plans and monthly subscriptions).
If you have an active subscription, you'll see the 
Course Name
, the 
Recurring Price
, the 
Time of Enrollment
, and a 
Cancel
 button (which will cancel your subscription at the end of the current billing cycle).
Note: If you are enrolled in a fixed payment plan schedule, rather than a recurring weekly/monthly/annual subscription, you might not have the option to cancel. 
Why could my credit card be declined?
Our customers experience this issue for a variety of reasons. Common reasons are:
•   Verify your name, billing address, and billing zip code and make sure they match those on file with your bank card provider.
•   If you continue to receive an error message, please
first contact your Bank Customer Service for help.


---
---


Please contact us using the form below:
•   If after consulting your bank you still have payment issues,
•   If you experience any problems with discount coupons.