Ger Casey
The Head of the Kinesiology College of Ireland
Ger Casey B.Sc. MKAI, M.P.R.K.C.I. is the Founder and Principal Tutor of the Kinesiology College of Ireland. She has been a practicing kinesiologist since 1992. having trained extensively with many of the world's top Kinesiologist, in Ireland, in the UK and abroad. She is a registered Touch for Health Instructor with the International Kinesiology College since 1995, and has been the IKC Faculty for Ireland since 2002, and Caretaker Faculty for Spain since January 2017. She teaches in Ireland, Spain, The Netherlands and Finland. Ger Casey has served on the Executive Board of the International Kinesiology College Australia, and has been the Dean of the Personal Development School of the IKC, since January 2009. She also served three years as the Dean of the Touch for Health School from January 2009 - August 2011. She is Faculty for Wellness Kinesiology, and also is a registered P.R.A.N.A. Instructor since 1999. Currently she is acting president of the IKC.
Ger Casey started the first Diploma in Ireland in 1998, to raise the standard of kinesiology training here in Ireland. She runs a two year diploma in Kinesiology, and a one year Advanced Diploma. She also teaches community workshops for people to use with their families and friends. Ger studied Naturopathy with Gateway's College of Naturopathy in California, and then undertook a B.Sc. in Health Science. She's done extensive research in the Effects of Emotional Stress Release on blood pressure, and also on the Personality Traits of Adult Adoptees.
Ger Casey ran a clinic in Midleton, Ireland for 21 years before moving to Co. Kilkenny in 2015. She now has a clinic and school in Cashel, Co Tipperary. She believes that most people can look after their own health, and she enjoys working with people to achieve their goals, rather than working on them.
Ger Casey welcomes enquires for both appointments with the Freedom Holistic Clinic in Cashel and courses with the Kinesiology College of Ireland at the above number.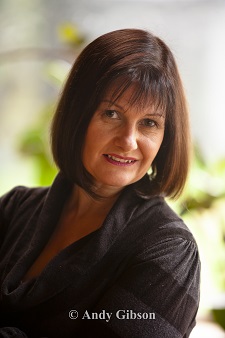 Ger Casey's online courses and education
EXAMPLE